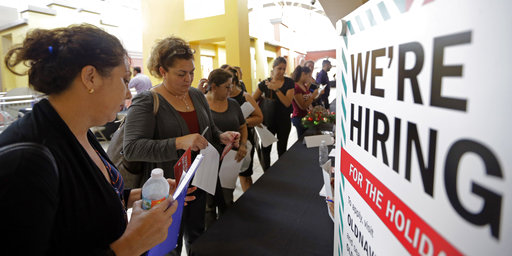 Reprinted from The New York Times by The Associated Press on December 6, 2017.
US worker productivity rose 3 percent in the third quarter, the best showing in three years, while labor costs fell for a second straight quarter.
The increase in productivity in the July-September quarter was double the 1.5 percent gain in the second quarter and both quarters were up significantly from a scant 0.1 percent rise in the first three months of the year. Labor costs fell 0.2 percent after an even bigger 1.2 percent decline in the second quarter.
The third quarter figure for productivity was unchanged from an initial estimate while labor costs were initially estimated to have risen by 0.5 percent.
Economists are hopeful that the upturn in productivity may be a sign that this key measure of living standards is improving after a prolonged period of weakness. …