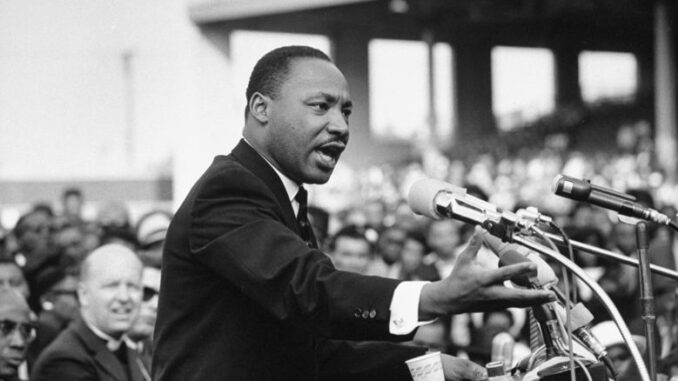 Reprinted from The AFL-CIO blog Now by the UNAC-UHCP Staff on January 12,2017.
Our series on Martin Luther King Jr., to mark the 50th anniversary of his assassination in Memphis, Tennessee, on April 4, 1968, covers some of the lesser known parts of his history. Follow the links below to discover more about this civil rights icon.
1. Jay Smith, United Nurses Associations of California/Union of Health Care Professionals' (UNAC/UHCP's) counsel, who shared a story his mentor, Jerome "Buddy" Cooper, told about King's Birmingham campaign.
2. King is perhaps best known for his iconic 1963 I Have a Dream speech. Less is known about predecessors to that speech, like the one King gave to the AFL-CIO in 1961. …
King and Meany Brought Civil Rights and Labor Together for a Legacy That Continues Today
Reprinted from The AFL-CIO Now by Kenneth Quinnell on January 12, 2017.
Beginning in 1960, Dr. Martin Luther King Jr. and then-President George Meany of the AFL-CIO began a relationship that would help bring the labor and civil rights movements together with a combined focus on social and economic justice.
Meany was an outspoken defender of individual freedom, and in March 1960, he emphasized the crucial link between the union and the civil rights movements. He told an AFL-CIO gathering, "What we want for ourselves, we want for all humanity." Meany met with King to privately discuss how they could work together. King proposed that the AFL-CIO invest pension assets in housing, to help lessen economic inequality. The AFL-CIO then established the Investment Department in August 1960 to guide union pension funds to be socially responsible investors. …