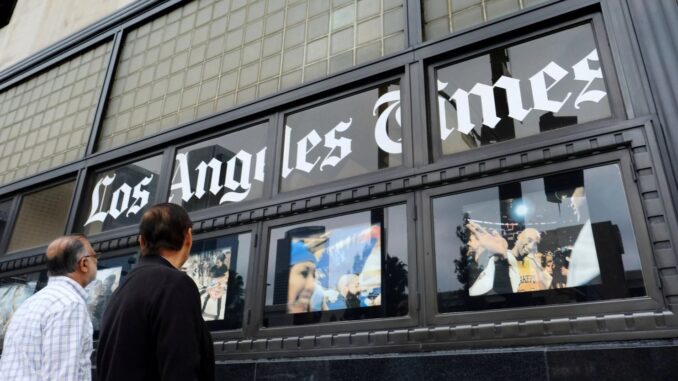 Reprinted from The Washington Post by Paul Farhi on January 26, 2017.
The news has been frenetic lately for reporters at The Los Angeles Times. Massive wildfires swept a region just getting over a historic drought, followed by deadly mudslides, and then the explosive Turpin family child-abuse saga — a chain of events that tested the chops of the prizewinning newsroom.
But some of the biggest news at The Times has been coming from within its downtown headquarters. The paper — one of the largest and most important news organizations in America — has been beset by turmoil the past two weeks, prompting questions about its future.
After decades of successful resistance by management and years of demoralizing cutbacks, The Times's journalists voted overwhelmingly last week to unionize. Before bargaining can begin, however, reporters are concerned about a plan by The Times's management to reorganize the way the paper produces news.
Under a new "pyramid" structure proposed this month, a network of nonstaff contributors would produce the bulk of the information The Times publishes online. Reporters say the paper has quietly begun hiring a cadre of editors to supervise the reorganization, which would effectively create a new company within the company. …