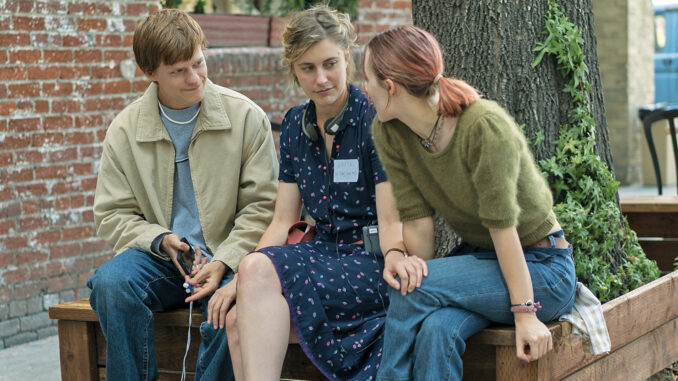 Reprinted from Variety by Dave McNary on January 11, 2017.
The Directors Guild of America has nominated Guillermo del Toro (The Shape of Water), Greta Gerwig (Lady Bird), Martin McDonaugh (Three Billboards Outside Ebbing, Missouri), Christopher Nolan (Dunkirk), and Jordan Peele (Get Out) for its top feature film award.
The DGA also nominated Peele on Thursday for its first-time director award along with Geremy Jasper (Patti Cake$), William Oldroyd (Lady Macbeth), Taylor Sheridan (Wind River) and Aaron Sorkin (Molly's Game).
It was the fourth DGA nomination for Nolan, who had previously been nominated for Inception, Memento and The Dark Knight.
Gerwig is the eighth woman to have received a DGA feature film nomination, joining Lina Wertmuller (Seven Beauties), Randa Haines (Children of a Lesser God), Barbra Streisand (The Prince of Tides), Jane Campion (The Piano), Sofia Coppola (Lost in Translation), Valerie Faris (Little Miss Sunshine) and Kathryn Bigelow, who's been nominated twice. Bigelow won the award for 2009's The Hurt Locker and was nominated for Zero Dark Thirty. …