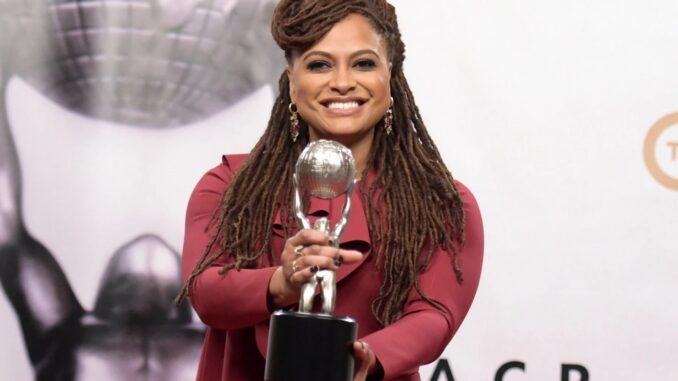 Reprinted from The Washington Post by Sandy Cohen on January 16, 2017.
A jubilant Ava DuVernay was named entertainer of the year at the NAACP Image Awards ceremony that focused on the black community's power to create change.
DuVernay lauded other black artists from the stage as she accepted her award Monday night, naming writers and directors such as Shonda Rhimes, Gina Prince-Bythewood, Kenya Barris and Black Panther director Ryan Coogler.
"This is our time," DuVernay said. "We can say we were here when all this gorgeous art was happening, and that we supported it — that we lifted each other up, that we did as Dr. King said we would do: Live the dream. We're the dream."
DuVernay directed the films Middle of Nowhere and Selma and the documentary 13th. Her adaptation of A Wrinkle in Time, starring Oprah Winfrey and Reese Witherspoon, is set for release in March. …