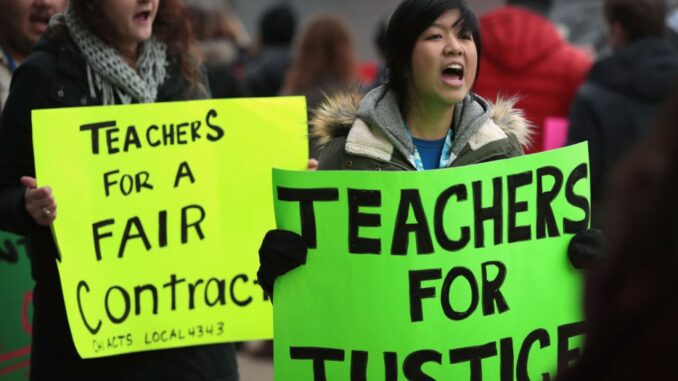 Reprinted from Think Progress by Casey Quinlan on January 3, 2017.
A bill to automatically decertify public-sector unions that fail to reach a threshold of 50 percent of dues-paying members may pass the Florida legislature this week.
House Bill 25 would target all public-sector unions except those representing law enforcement officers and firefighters. Teachers unions criticized the measure, arguing that they are disproportionately targeted. Less than 10 percent of workers in some American Federation of State, County and Municipal Employees chapters that represent state employees pay dues. Americans for Prosperity, a group that has received funding from the Koch brothers, lobbied hard for the bill.
Last month, Joanne McCall, president of the Florida Education Association, told Capitol News Service that the bill was union-busting, adding that it targets teachers unions. "This is definitely political. This is about silencing a voice. We have been politically active. We speak up. We speak out," she said. …