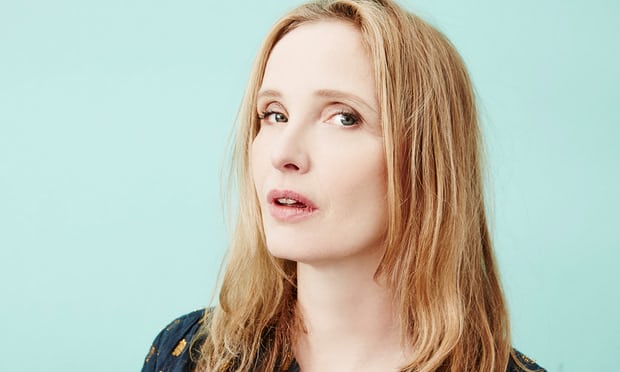 Reprinted from The Guardian by Cath Clarke on January 12, 2017.
Julie Delpy is angry. Right now, the French actor and director should be up to her neck in spreadsheets. For three years, she has worked night and day "fighting, fighting, fighting" to get her sixth film as a writer-director, My Zoe, financed. The script is the best thing she has ever written, she says, a mother-daughter drama "with a crazy third act". The plan was to shoot this spring, but in November, the night before Thanksgiving, a financier pulled out at the 11th hour, spooked she believes, by a "sexist" American lawyer advising him. "My God, the guy was like a poison."
So here we are, drinking tea in a fancy Paris hotel a few days before Christmas. (Delpy lives in LA but is home for the holidays.) In theory, we are meant to be talking about one of the few acting roles she has taken on while concentrating on her film, playing a love-interest French teacher in The Bachelors, a sweet, emotionally grown-up US indie about a grieving father and son. But her blood is boiling and her brain is in overdrive.
Don't get her started on that lawyer. "I've never dealt with someone, so, so …" For a moment, the sheer scale of his perfidy stumps her. "He is a third-rate lawyer, not a classy guy. Really trashy, trashy, trashy." Her words hang in the air, deliciously transgressive in the genteel atmosphere of clinking porcelain. …