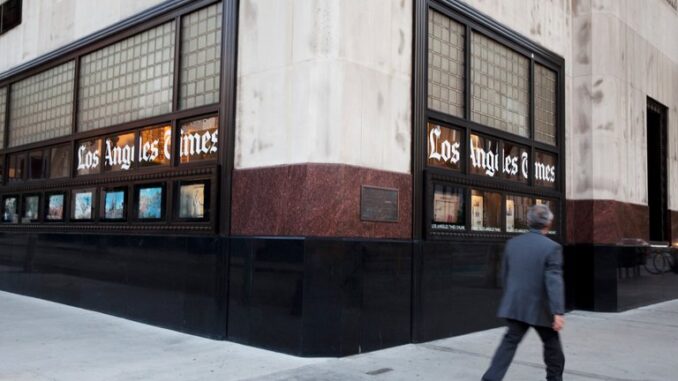 Reprinted from The New York Times by Sydney Ember on January 4, 2017.
Newsroom employees at The Los Angeles Times began casting ballots Thursday on whether to form a union, in what they believe is the first time journalists have held a union vote in the newspaper's 136-year history.
Workers — who are calling for more competitive salaries, equitable pay for women and minorities, more generous benefits and improved working conditions — began voting at 10 a.m. in a first-floor community room at The Times headquarters in downtown Los Angeles and at the company's offices in Orange County. Those who work remotely or who are on assignment will be able to vote using mail-in ballots.
A tally of the vote is expected to be announced on January 19; forming a union requires a simple majority of votes cast. …