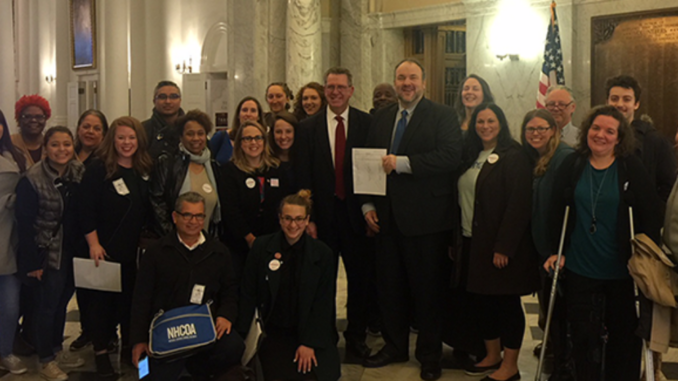 Reprinted from The Economic Policy Institute by Elise Gould and Jessica Schieder on January 12, 2017.
"[Friday], the Maryland legislature successfully overrode Governor Hogan's veto of a bill granting Maryland workers access to paid sick days at long last," writes Elise Gould and Jessica Schieder for The Economic Policy Institute. "Coalition group Working Matters estimates that nearly 700,000 workers who previously lacked access to paid sick days will no longer have to choose between their health and their job.
"While inaction on paid sick days at the national level continues to erode families' economic security, a group of cities and states are stepping up for working people and serving as models for jurisdictions throughout the country. Maryland is the latest example and the ninth state to guarantee a minimum amount of paid time for eligible workers to care for themselves or their family when they are sick or need medical care.
"Roughly 32 percent of the private sector workforce in the United States has no ability to earn paid sick time. Furthermore, access to paid sick days has historically been far more common among high-wage workers, leaving low-wage workers and their families with little protection when they get sick or need to visit the doctor. This important legislation not only protects workers from lost pay or potential job loss when they or their family members get sick, it also protects the public by keeping sick workers, who feel economically compelled to work, from spreading illness to co-workers and customers. …