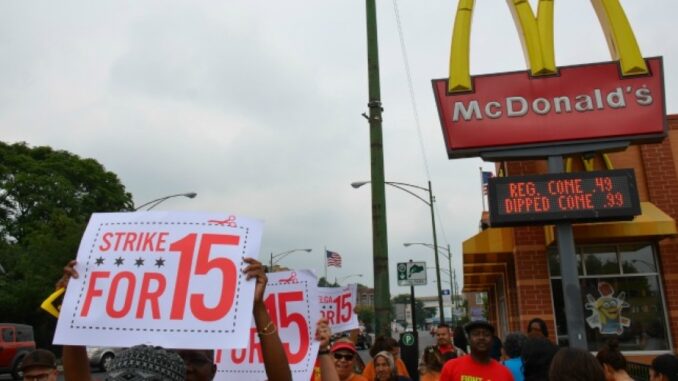 Reprinted from the Insurance Journal by Daniel Wiessner and Robert Iafolla on January 22, 2017.
McDonald's Corp and a US labor board are in talks to settle a case claiming the fast food company is liable for purported labor law violations by its franchisees, leading a judge on Friday to pause a trial that began in 2015.
Administrative Law Judge Lauren Esposito in Manhattan said that even though the trial is expected to wrap up as soon as this week, McDonald's, its franchisees, and the National Labor Relations Board's general counsel should have a chance to pursue a settlement.
The office of General Counsel Peter Robb, appointed by President Donald Trump and took office in November, requested the stay on Wednesday. The general counsel said a board decision released last month in a separate case that narrowed the definition of "joint employment" may have wiped out some of the claims against McDonald's.
The McDonald's case had been seen as a test of when franchisors may be considered joint employers and required to bargain with unions or be held accountable for franchisees' labor practices. Business groups have said that treating franchisors as employers could upend the franchise model. …