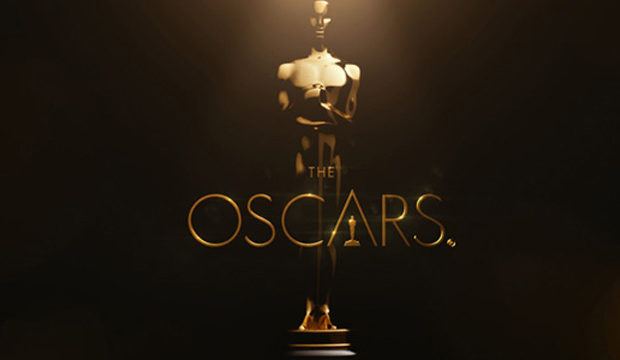 Reprinted from The Los Angeles Times by Josh Rottenberg on January 23, 2017.
The most unpredictable Oscar season in years finally came into focus Tuesday morning as the 90th Academy Awards nominations were announced, with nine films representing a wide range of genres earning best picture nods and Guillermo del Toro's fantastical fable The Shape of Water leading the field with 13 nominations.
Best picture nominations went to the romantic drama Call Me By Your Name, the Winston Churchill biopic Darkest Hour, the World War II thriller Dunkirk, the horror satire Get Out, the coming-of-age dramedy Lady Bird, the period romance Phantom Thread, the Pentagon Papers drama The Post, The Shape of Water and the dark morality tale Three Billboards Outside Ebbing, Missouri.
Scoring nods for directing were Christopher Nolan (Dunkirk), Jordan Peele (Get Out), Paul Thomas Anderson (Phantom Thread), Guillermo del Toro (The Shape of Water) and Greta Gerwig (Lady Bird), who became only the fifth woman ever nominated for best director. …
2018 Oscar Nominations: 'The Shape of Water' Leads the Race
Reprinted  from The New York Times by Brooks Barnes on January 23, 2017.
Campaigning for the 90th Academy Awards has been going on in Hollywood for five months, with films falling over themselves to claim the cultural zeitgeist. Get Out is about racism and cultural appropriation, the film's get-out-the-vote team says, but also (in this #MeToo moment) about the abuse of power. Three Billboards, which won the top prize at the Screen Actors Guild Awards on Sunday, sees itself as the most topical: it features a woman demanding attention be placed on a sexual predator, red state anger and commentary about racist policing. Others say the crown should go to The Post, with its depiction of a woman coming into her own as a leader and taking a stand against the kind of attacks on journalists that resonate today.
And don't forget Lady Bird, with its nuanced mother-daughter relationship and self-confident central character.
The nominations meant the end of the road for hopefuls like Detroit, All the Money in the World, Wind River and Wonder Woman, all of which campaigned for votes. …
In wake of the #OscarsSoWhite backlash in 2015 and 2016, the academy mounted an effort to double female and minority membership. But even after two years of the initiative, the academy remains 72 percent male and 87 percent white. …
The Oscars will be handed out on March 4. …
Reprinted from The Academy website. AMPAS nominees represented by the Editors Guild:
Film Editing:
Baby Driver, Jonathan Amos, Paul Machliss
Dunkirk, Lee Smith
I, Tonya, Tatiana S. Riegel
The Shape of Water, Sidney Wolinsky
Three Billboards Outside Ebbing, Missouri, Jon Gregory
Sound Mixing:
Baby Driver, Mary H. Ellis, Julian Slater, Tim Cavagin
Blade Runner 2049, Mac Ruth, Ron Bartlett, Doug Hephill
Dunkirk, Mark Weingarten, Gregg Landaker, Gary A. Rizzo
The Shape of Water, Glen Gauthier, Christian Cooke, Brad Zoern
Star Wars: The Last Jedi, Stuart Wilson, Ren Klyce, David Parker, Michael Semanick
Sound Editing:
Baby Driver, Julian Slater
Blade Runner 2049, Mark Mangini, Theo Green
Dunkirk, Alex Gibson, Richard King
The Shape of Water, Nathan Robitaille, Nelson Ferreira
Star Wars: The Last Jedi, Ren Klyce, Matthew Wood