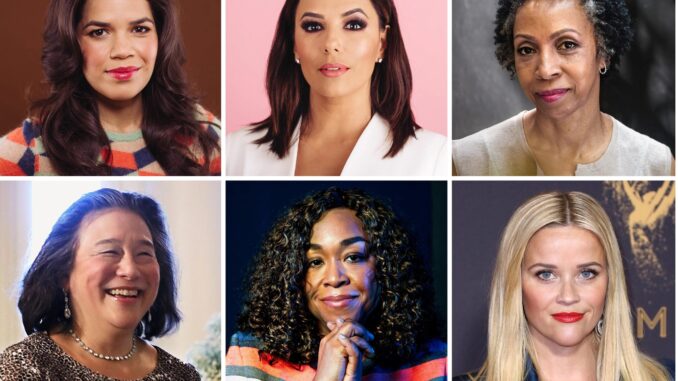 Reprinted from The New York Times by Cara Buckley on January 1, 2017.
Driven by outrage and a resolve to correct a power imbalance that seemed intractable just months ago, 300 prominent actresses and female agents, writers, directors, producers and entertainment executives have formed an ambitious, sprawling initiative to fight systemic sexual harassment in Hollywood and in blue-collar workplaces nationwide.
The initiative includes:
— A legal defense fund, backed by $13 million in donations, to help less privileged women — like janitors, nurses and workers at farms, factories, restaurants and hotels — protect themselves from sexual misconduct and the fallout from reporting it.
— Legislation to penalize companies that tolerate persistent harassment, and to discourage the use of nondisclosure agreements to silence victims.
— A drive to reach gender parity at studios and talent agencies that has already begun making headway. …