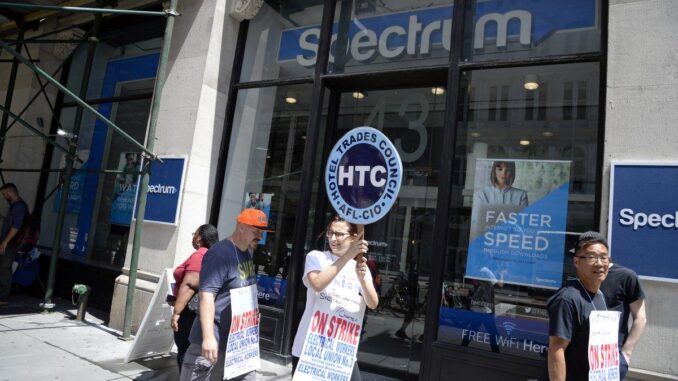 Reprinted from The New York Daily News by Ginger Adams Otis on January 20, 2017.
As it nears its 10th month, Local 3 IBEW's strike against cable giant Spectrum has become a test of worker endurance — and union loyalty.
Roughly 1,800 union cable techs hit the picket lines on March 28, when prolonged contract talks fell apart, forcing a walkout.
The strike has now outlasted the state unemployment benefits of many members.
Those who can't get by on the $350 a week paid out by the Local 3 strike fund have been faced with a gut-wrenching choice: They can return to work, but that will mean leaving their union. …