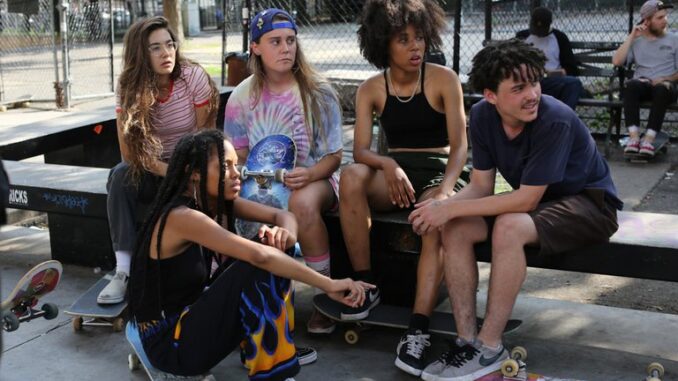 Reprinted from The New York Times by Manohla Dargis on January 25, 2017.
The world has finally gotten with the Sundance Film Festival. For years, thousands have flocked here sometimes for the love of movies, though at other times just because it seemed like a cool place to spend time and money. Each January, they would be met by high-minded reminders that the festival also nurtured talent, believed in story (a Sundance mantra) and embraced diversity. Those paying attention would notice that it generally made good on its principles with a slate that — good, dutiful or mediocre — was striking for its plurality of voices.
And so this year, women were hot (not in a sexist, demeaning way, of course!) along with black filmmakers (again). Except that the festival and its parent organization, the Sundance Institute, have been pushing and advocating for filmmakers who are not white men for much of their history. In 1979, the year Robert Redford floated his plans for the institute, he spoke about diversity; he did so again this year. For the most part, the festival has been more invested in diversifying its filmmaker population than the kinds of movies it programs. Sundance invariably includes work that's somewhat off-center, like Hale County This Morning, This Evening, a drifty, beguilingly elliptical documentary from RaMell Ross about everyday life in Alabama's Black Belt.
Yet for the most part, Sundance remains committed to character-driven tales about lost, besieged, oppressed, searching and triumphant outsiders of one type or another. All these were in evidence again at this year's festival, where some of the strongest, most memorable titles included Leave No Trace, a deeply affecting story from Debra Granik (Winter's Bone) about a former veteran and his teenage daughter — movingly played by Ben Foster and Thomasin Harcourt McKenzie — living precariously off the grid in the Pacific Northwest. A different outsider emerges in The Kindergarten Teacher, a remake of an Israeli film about a woman who comes to believe that one of her students is a prodigy. Directed by Sara Colangelo, this version doesn't have the merciless political bite of the original, but it does star an excellent Maggie Gyllenhaal. …