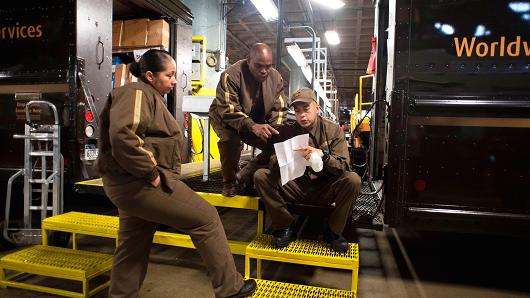 Reprinted from The Wall Street Journal by Paul Ziobro on January 24, 2017.
The Teamsters union wants to prohibit United Parcel Service Inc. from using drones and driverless vehicles to deliver packages.
That was one of the labor union's initial demands as it kicked off high-stakes contract talks with UPS this week. The Teamsters also want the parcel giant to eliminate late-night deliveries and add another 10,000 workers to the ranks, among other things.
The two sides are taking up what is one of the largest collective bargaining agreements in the US, covering around 260,000 UPS employees. The International Brotherhood of Teamsters' National Negotiating Committee this week submitted to UPS an 83-page document updating the current contract, which expires in July.
Both sides declined to comment on the specifics of the proposal. …