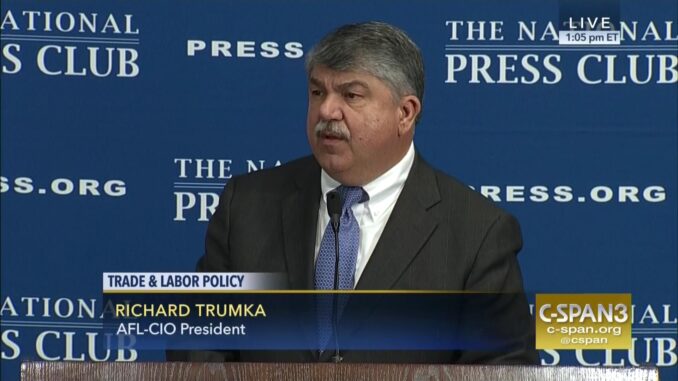 Reprinted from The AFL-CIO's blog Now by Kenneth Quinnell on January 24, 2017.
AFL-CIO President Richard Trumka held a roundtable discussion Tuesday to reflect on President Donald Trump's first year in office. Trumka expressed disappointment in the Trump administration's failure to deliver on promises to secure fairer trade deals, invest in the nation's infrastructure and revitalize working communities. Trumka also criticized the president for actively using his office to hurt working people.
Last year, 2017, was a challenging year for working people:
I'll be perfectly frank. 2017 was a difficult year for working people. Corporations did everything in their power to hold down wages. Inequality grew. And politicians at the federal and state level launched a new wave of attacks on our dignity and rights.
Trump not only failed to live up to his promises, he actively sided with those attacking working people …