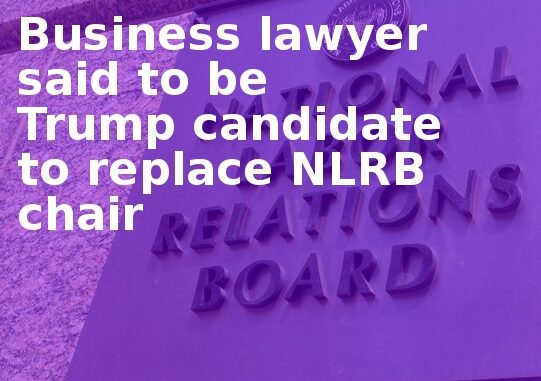 Reprinted from The New York Times by Reuters on January 12, 2017.
President Donald Trump plans to nominate as his choice to fill a vacant seat on the National Labor Relations Board a labor lawyer and partner at a law firm that has advised him and the Trump Organization on taxes since 2005.
The White House said on Friday that John Ring, a partner at Morgan Lewis and Bockius, would succeed Phil Miscimarra, another Republican whose term ended on December 16 and who served as the NLRB's chairman.
Ring's appointment, which is subject to Senate confirmation, would restore a Republican majority at the five-member board, which now has two Democrats and two Republicans. …