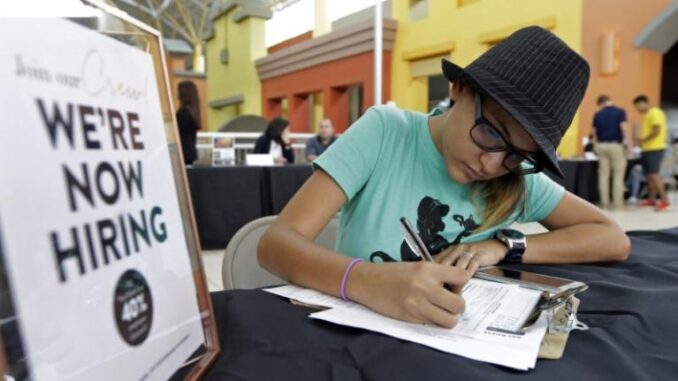 Reprinted from The New York Times by The Associated Press on January 9, 2017.
Employers posted fewer open jobs in November, the second straight month of decline after openings reached a record high in September.
The Labor Department said Tuesday that the number of available jobs slipped 0.8 percent to 5.88 million, down from 5.93 million in October. September's peak was 6.18 million.
Job openings are still 4.4 percent higher than a year ago. With the economy expanding at a solid pace and businesses confident about future demand, hiring is likely to remain solid going forward.
Still, the drop off echoes last Friday's monthly jobs report, which saw employers add 148,000 jobs in December. That is a decent total but lower than October and November job gains, which topped 200,000. …