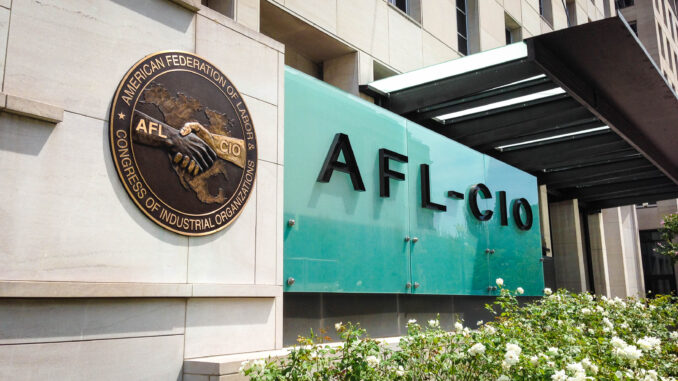 Reprinted from the AFL-CIO on February 12, 2018. It is unattributed.
Fifty years ago this month, two young black sanitation workers were killed on the job in Memphis. The tragedy sparked the historic "I AM A MAN" strike, with 1,300 black workers joined by Martin Luther King, Jr. in demanding recognition of their union (AFSCME), basic safety standards and a decent wage.
This month, 50 years after the Memphis workers' strike, the US Supreme Court will hear Janus v. AFSCME Council 31, a case brought by corporate elites to divide working people by limiting our power in numbers. Undercutting our right to organize exacerbates the racial wage gap and starves the unions that give communities of color a voice against corporate interests.
This is exactly what the Memphis sanitation workers and Martin Luther King, Jr. were fighting against, and we have to continue that fight now. We need 20,000 people speaking out before the end of the month to tell the US Supreme Court: Protect working people's rights to organize, and stop dangerous right-to-work laws that hurt working people! …