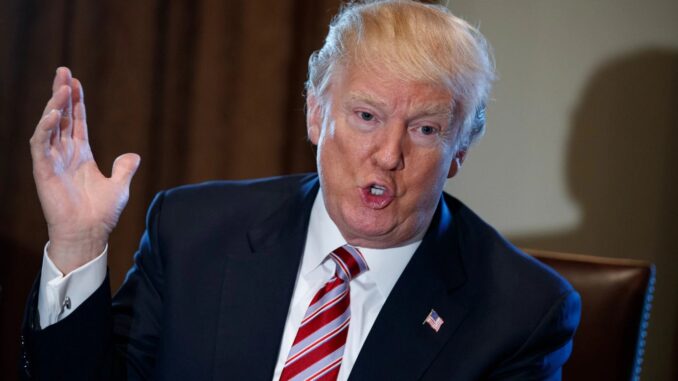 Reprinted from The Washington Post by Christopher Rugaber and Ken Thomas on February 14, 2018.
As he envisions a manufacturing revival, President Donald Trump is telling lawmakers the US has a vast, idle labor pool itching to go to work. That's a mirage.
His remarks Tuesday at a meeting with members of Congress about trade:
TRUMP: "I do have to say that we do have a pool of 100 million people, of which some of them — many of them — want to work; they want to have a job. A lot of them do better not working, frankly, under the laws. And people don't like to talk about it. But you're competing against government. And they have great potential. They sort of want to work, but they're making less if they work than if they stay home and do other things. So we have to address that situation. That's a big problem. But we have a pool of 100 million people, a lot of whom want to work. "
THE FACTS: "Some of them" is true. But that's not true for most.
Out of Trump's pool of 100 million (actually 95.7 million, according to the government), only about 5.2 million say they want to be working. The vast majority is made up of students aged 16 and over, the elderly and people who want to stay home to raise their children. That information comes from the same government survey used to calculate the unemployment rate. …