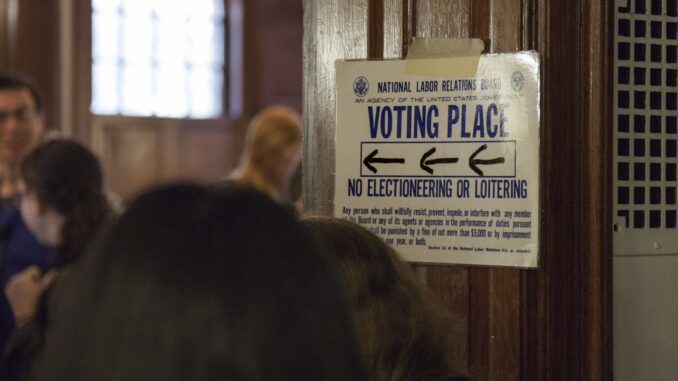 Reprinted from The Harvard Crimson by Shera Avi-Yonah and Molly McCafferty on February 6, 2017.
Columbia University will not respond to a bargaining request from its graduate student union, University Provost John Coatsworth wrote in a letter to Columbia students on Tuesday. Experts say the developments at Columbia could have significant ramifications for Harvard's upcoming second unionization election.
As a result of the university's decision, organizers with the Graduate Workers of Columbia-United Auto Workers say they plan to file an unfair labor practice claim with the National Labor Relations Board.
In his email, Coatsworth wrote that recognizing a graduate students union would compromise the university's educational mission, and that the university seeks to pursue "the legal process" before collectively bargaining with students. …