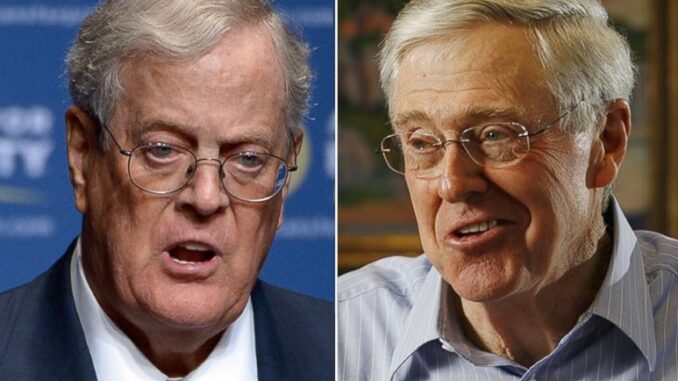 Reprinted from The Guardian UK by Ed Pilkington on February 24, 2018.
A 20-year campaign by right wing billionaire donors to undermine trade unions and strike a blow at the progressive movement in America comes to a climax on Monday, in a hearing at the US supreme court.
The nine justices of the nation's highest court will hear arguments in Janus v AFSCME, a case that has the potential to strip unions of a major source of income. Should the court rule against the public sector unions – as many fear it will – they stand to suffer a decline in their 7.2 million-strong membership, and with it the withering of their political strength.
Conservative activists and think tanks, backed by corporate donors including the Koch brothers and the Bradley Foundation, have long been preparing for this moment, as part of a larger campaign to tilt the democratic process to the right. In just the past four years, the supreme court has considered three challenges to public sector unions. …