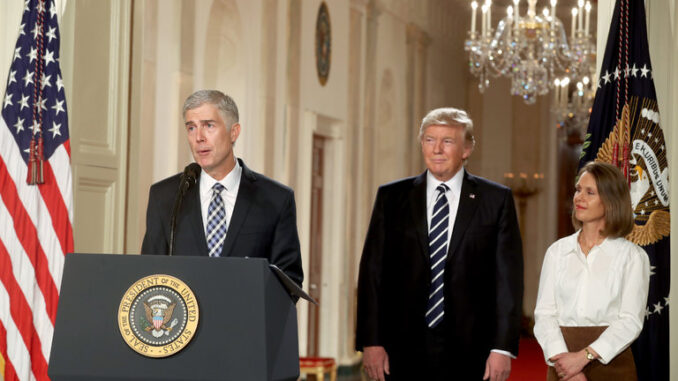 Reprinted from The New York Times by Associated Press on February 19, 2018.
America's union leaders are about to find out if they were right to fiercely oppose Neil Gorsuch's nomination to the Supreme Court as a pivotal, potentially devastating vote against organized labor.
The newest justice holds the deciding vote in a case to be argued February 26 that could affect the financial viability of unions that are major supporters of Democratic candidates and causes. The unions represent more than 5 million government workers in 24 states and the District of Columbia who could be affected by the outcome. The other eight justices split 4 to 4 when the issue was last at the court in 2016.
The court is being asked to jettison a 41-year-old ruling that allows states to require government employees who don't want to be union members to pay for their share of activities the union undertakes on behalf of all workers, not just its members. These so-called fair share fees cover the costs of collective bargaining and grievance procedures to deal with workplace complaints. …