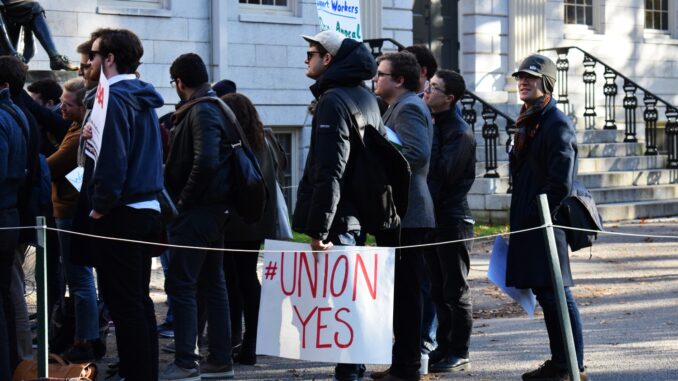 Reprinted from The Harvard Crimson by Shera Avi-Yonah and Molly McCafferty on February 3, 2018.
Harvard will hold a second election to determine whether eligible graduate and undergraduate teaching assistants may unionize on April 18 and 19, the National Labor Relations Board announced Friday.
At stake in the upcoming election is whether eligible graduate teaching and research assistants and undergraduate course assistants will have the ability to collectively bargain with the University. Public Policy Ph.D. student and union advocate Niharika Singh said supporters of unionization are already mobilizing in preparation for the upcoming election.
"Harvard students are eager for the stability of a contract to continue their exceptional work as researchers and teachers. I can guarantee you that student-workers like myself across campus are circling April 18 on their calendars right now," Singh said.