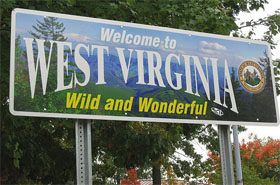 Reprinted from The Hill by Krystal Ball on February 16, 2018.
"It's been a rough couple of decades for the national labor movement," writes Krystal Ball in The Hill. "Unions have been subjected to a full blown assault by the GOP, eroded by new work arrangements and all but abandoned by Democrats. Major newspapers no longer employ labor reporters, 28 states have undermined unions with so-called right-to-work laws, the Trump administration has decimated the National Labor Relations Board, and every year brings another grim statistic about how union membership has fallen.
"With this set of facts piling up, plenty of people have decided unions are now irrelevant and left the movement for dead. Turns out, though, that West Virginia didn't get the memo.
"Teachers, school service personnel and other public employees in the Mountain State are on the verge of a historic statewide walkout over pay that's near the worst in the country. Over the past few weeks, these workers have staged local walkouts, flooded town halls, and descended by the thousands on the state capital in Charleston. Today, teachers will walk out of schools in at least three more counties, and on Saturday they'll rally in a massive protest at the Capitol building in what is expected to be their largest action to date. …