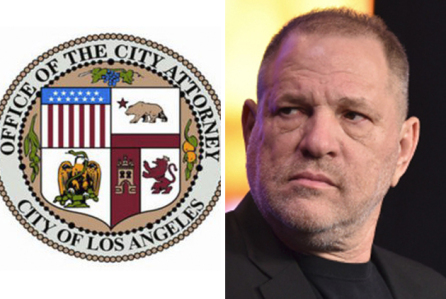 Reprinted from Variety by Gene Maddaus on February 8, 2018.
The LAPD has submitted three sexual abuse cases against Harvey Weinstein to the L.A. County District Attorney's office for possible charges, a spokesman said Thursday.
No details of the allegations were released. The LAPD has previously acknowledged that it was investigating a claim that Weinstein raped an Italian model at a hotel in 2013. The LAPD also said it was investigating an allegation that Weinstein committed "lewd acts" in 2015.
The LAPD submitted the three cases on February 1. The D.A.'s office can choose to file a case or decline to prosecute, but it may also request additional investigation or refer cases to the city attorney's office for possible misdemeanor prosecution. …