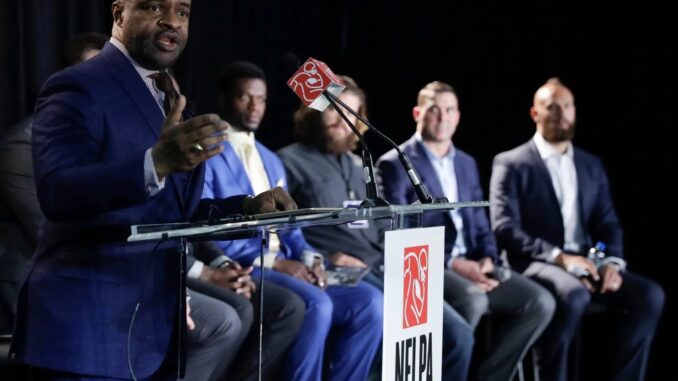 Reprinted from The Washington Post by Barry Wilner on February 1, 2018.
DeMaurice Smith dismissed with one word a question about his union's labor deal with the NFL being extended.
Then he attacked.
The executive director of the NFL Players Association quickly said "no" Thursday when asked about the current 10-year collective bargaining agreement getting extended beyond the 2020 season.
Then Smith, re-elected last year, went on the offensive about the next CBA.
"We prepare for war," he said. "If we are able to get a collective bargaining agreement done, great. All of these men went through a unilateral war declared on players in 2010-11." …