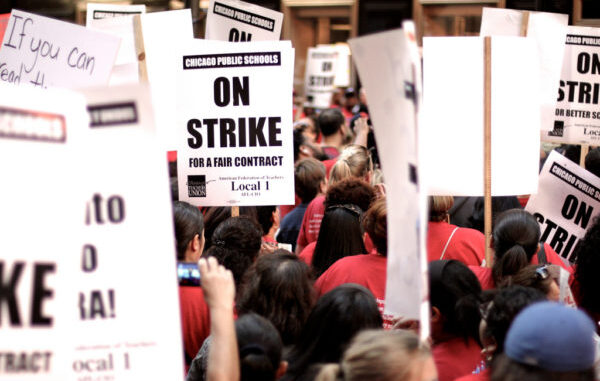 Reprinted from The New York Lens by Taylor Romine on February 3, 2018.
… On February 26, the Supreme Court will hear Janus vs. ASFCME, which could have devastating effects on labor unions across the country. Under the current law, when someone is hired by a unionized public-sector organization, they are not obligated to join the union. But if they decide not to, they are still compelled to pay agency shop fees, which helps fund services these non-members benefit from, like collective bargaining.
Mark Janus, the lead plaintiff in the case, is one of three people that filed a case against his local Illinois chapter of the American Federation of State, County, and Municipal Employees in 2015. He claims that paying these shop fees is a violation of his First Amendment rights. Since the union collects his money and uses it across the organization, the union can fund campaigns for people he doesn't personally support. Therefore, he argues that all fees should be optional for public sector union workers.
This could potentially overturn the 1977 Supreme Court case, Abood v. Detroit Board of Education, which ruled that non-members had to pay shop fees, but that unions weren't allowed to use these fees for political activities. If the court agrees with Janus and makes shop fees optional, public sector unions could potentially lose a substantial chunk of their income. …