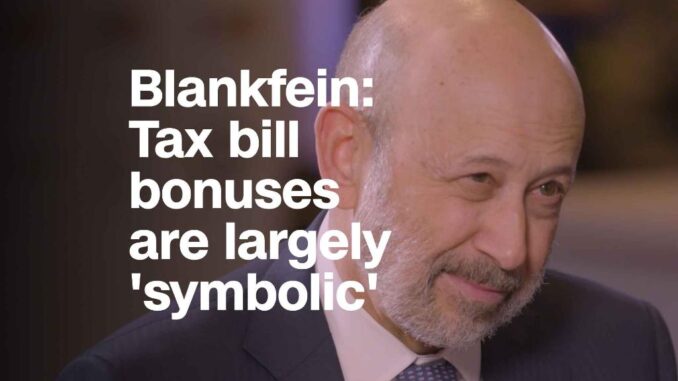 Reprinted from CNN by Matt Egan on February 16, 2018. 
The White House has celebrated the tax cut bonuses unveiled by the likes of Walmart (WMT), Bank of America (BAC) and Disney (DIS).
Yet shareholders, not workers, are far bigger direct winners from the Tax Cuts and Jobs Act of 2017.
American companies have lavished Wall Street with $171 billion of stock buyback announcements so far this year, according to research firm Birinyi Associates. That's a record-high for this point of the year and more than double the $76 billion that Corporate America disclosed at the same point of 2017. …
The amount of money allocated so far on bonuses and wage hikes pales in comparison with Wall Street's buyback bonanza. …