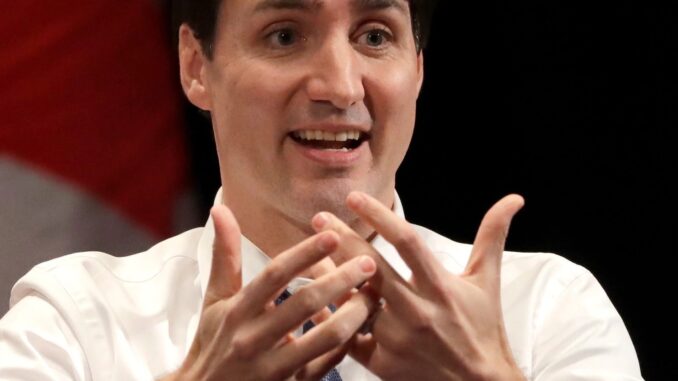 Reprinted from The Washington Post by Herbert McCannon February 7, 2018.
Canadian Prime Minister Justin Trudeau on Wednesday said his nation will not be pushed into any redo of the North American Free Trade Agreement that does not benefit Canada.
Speaking at the University of Chicago's Institute of Politics, Trudeau said Canada will engage "thoughtfully and constructively" in talks with the US and Mexico.
President Donald Trump has threatened to withdraw from the 24-year-old pact if he can't get what he wants. Among his desires is requiring more made-in-America auto production and shifting more government contracts to US companies. …
Trudeau contended that if the labor standards of NAFTA are improved, it would remove incentives for companies to move factories to Mexico for cheap labor and improve wages. …