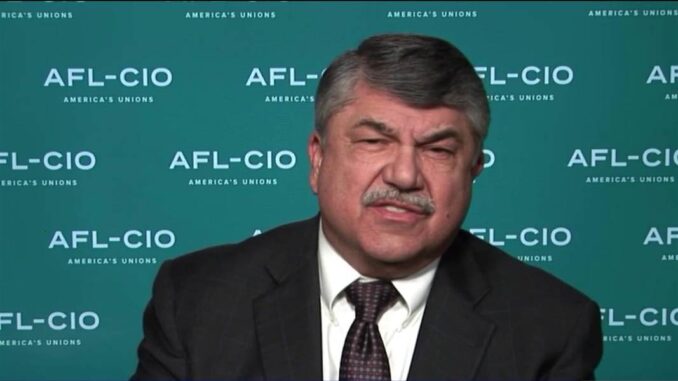 Reprinted from NBC News by Benjy Sarlin on February 4, 2017.
President Donald Trump has vaulted immigration to the top of his agenda, arguing in speeches, interviews, and tweets that immigrants — both legal and illegal — take jobs from American workers and drag down wages.
He isn't the only one interested in this issue. For decades, labor unions have been major players in the immigration debate, where leaders have long argued the current system hurts workers. They've just pushed for a very different response.
Richard Trumka, president of the AFL-CIO, has joined other labor groups in pushing for legal status for undocumented workers and an overhaul of legal immigration. In 2013, he negotiated a compromise with the Chamber of Commerce on work visas that lawmakers incorporated into the "Gang of Eight" bill that passed the Senate. …