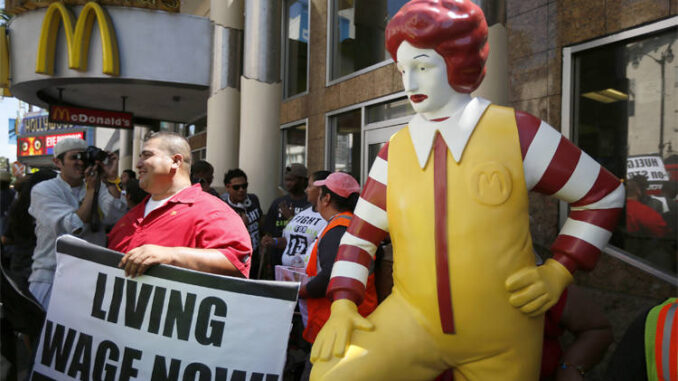 Reprinted from The Washington Post by Sharon Block and Benjamin Sachs on February 9, 2018.
For the past three years, the federal government has painstakingly built a case against the world's second-largest private employer, McDonald's, charging the company with illegally harassing and terminating employees who have gone on strike with the "Fight for $15″ campaign.
There have been over 150 days of trial and hundreds of exhibits entered into the record. And though McDonald's has aggressively fought to slow down the trial, attorneys at the National Labor Relations Board have continued to press the case.
Until, that is, the Trump administration's political appointees showed up for work.
Last month, shortly before the trial was expected to conclude, Peter Robb, the general counsel Trump appointed to the NLRB, announced that he wanted to halt the trial to settle the case with McDonald's and its franchisees. …