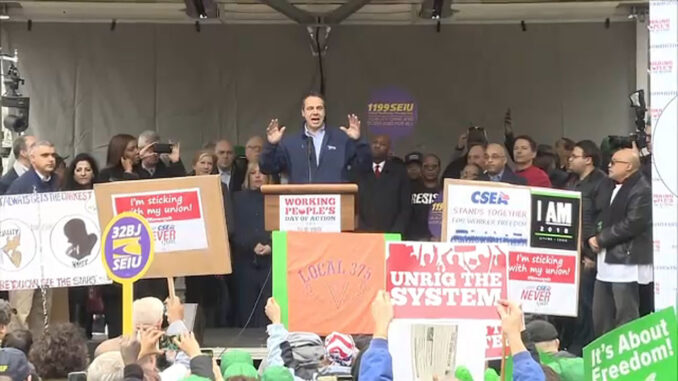 Reprinted from WABC TV on February 24, 2018. It is unattributed.
New York Governor Andrew Cuomo, New York City Mayor Bill de Blasio, and thousands of workers across different fields rallied in Lower Manhattan's Foley Square ahead of a Supreme Court vote that could affect labor union funding.
The Supreme Court will hear a case February 26 to dump a 41-year-old ruling that allows states to require employees who don't want to be union member to pay union dues.
These so-called fair share fees cover the costs of activities the union undertakes on behalf of all workers, such as collective bargaining and grievance procedures to deal with workplace complaints.
Conservatives argue that being forced to pay anything at all violates First Amendment speech rights. …