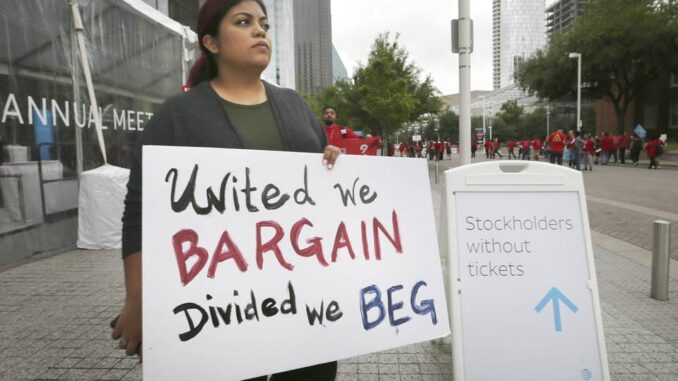 Reprinted from The Wall Street Journal by Sarah Chaney on February 9, 2018.
Strikes ​by workers demanding ​higher pay or ​better ​treatment have been dwindling for multiple decades. ​L​ast year​, they were nearly obsolete​.
In 2017, there were s​​​even​ strikes or lockouts involving at least 1,000 employees, the second lowest annual tally for records dating back to 1947, the Labor Department ​said​​ Friday. The lowest annual tally came in 2009, when there were five ​major work stoppages​​.
​The number of work stoppages has declined sharply since the the 1970s. From 2008 to 2017, there were 129 strikes or employer lockouts involving more than 1,000 workers, for an average of 13 major work stoppages annually in the decade. That pace is sharply below the overall annual average since 1947 of 162 a year. …