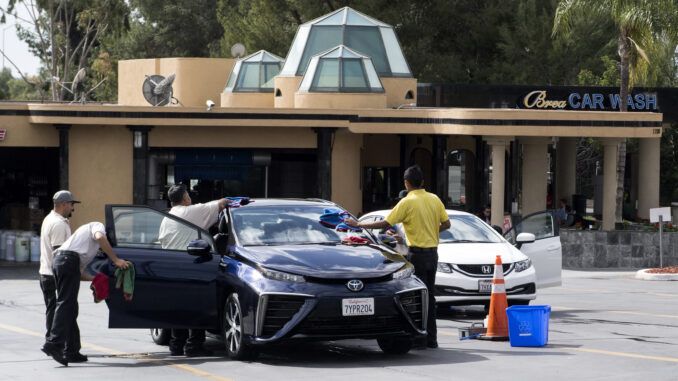 Reprinted from The San Francisco Chronicle by the Associated Press on March 11, 2018.
The owner of some 100 local car washes and gas stations in Southern California has been charged with failing to pay minimum wage and overtime to some 700 workers.
The Orange County Register reports prosecutors say Vahid David Delrahim and his managers ordered the workers, nearly all Latino, to arrive early, but the workers were not allowed to clock in until customers arrived. When business slowed, they had to clock out but still remain on duty, waiting until more customers turned up. The result: numerous hours without pay.
The US Department of Labor is seeking at least $4 million in back wages and damages. …