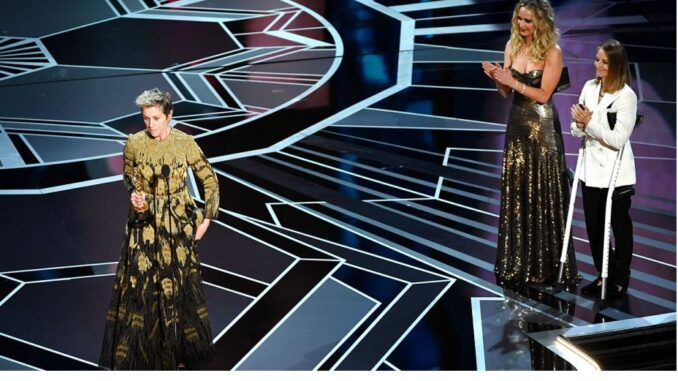 Reprinted from The Hollywood Reporter by Jonathan Handel on March 8, 2018.
The Oscars callout is leading to a real organizing effort, but studios may invite discrimination lawsuits if they prioritize gender and race in hiring decisions.
It might just be the most famous contract clause no one had ever heard of. When Frances McDormand uttered the words "inclusion rider" on the Oscar stage on March  4, the Three Billboards Outside Ebbing, Missouri star left viewers (and many in the industry) baffled.
The concept, however, is simple: stars — or anyone with leverage, such as showrunners and top movie directors — can negotiate a contract addendum, or rider, that commits a studio or producer to recruit and hire diverse actors and crew on a project. It's the brainchild of USC professor Stacy Smith and Kalpana Kotagal, a civil rights employment attorney at Cohen Milstein. …