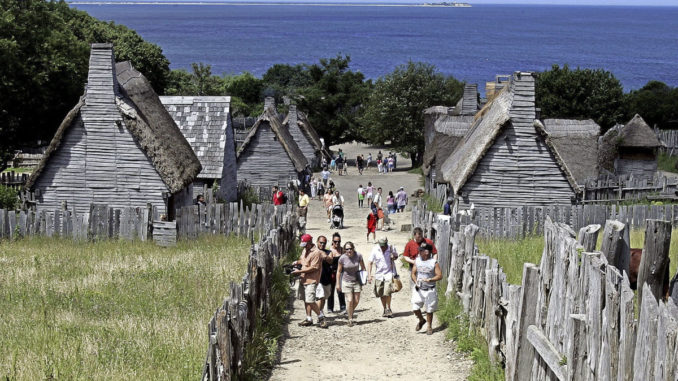 Reprinted from The New York Times by The Associated Press on March 30, 2018.
 Some of America's first settlers — or at least the costumed players who depict them at a popular living history museum — are acting pretty unsettled lately.
Plimoth Plantation in Plymouth, Massachusetts, which recreates daily life around the time the Pilgrims first landed on New England's shores in 1620, has reopened for the season with no end in sight for a yearlong labor impasse.
Since the museum closed for the winter after Thanksgiving, management has withdrawn its recognition of a union representing actors and other workers. Federal labor regulators have become involved, and the largest teachers union in the state has asked its members to reconsider field trips to the venue, which typically draws about 300,000 visitors a year.
The dispute comes as the museum prepares for 2020, when it will mark the 400th anniversary of the Pilgrims' arrival.
"They're trying to wear us down and it's not working," said Kate Moore, chairwoman of the Society of Allied Museum Professionals UAW Local 2320. The bargaining unit represents about 70 workers, including educators and interpreters who, like Moore, dress in period costume and interact with guests. …