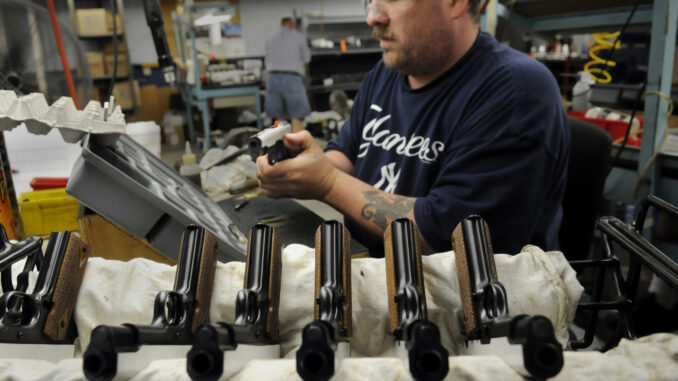 Reprinted from The Hartford Courant by Stephen Singer on March 6, 2018.
Less than a year after buying its West Hartford headquarters and manufacturing plant with financial help from the state, Colt's Manufacturing Co. has been sued in federal court over accusations that it has shifted work out of the plant to save money and has laid off workers.
The number of union jobs at the gun factory has dropped by more than 200 since 2016, according to the United Auto Workers.
United Auto Workers Local 376 filed the lawsuit in US District Court in New Haven last week. It seeks a halt to plans by the gunmaker to move "substantially all parts manufacturing" from West Hartford. It also asked the court to order Colt's to reverse a February 21 layoff of 74 workers and return them to their jobs. …