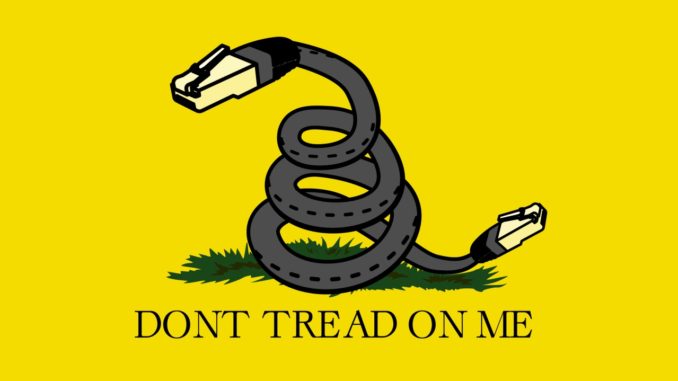 Reprinted from The Nation by John Nichols on March 23, 2018.
"Net neutrality must be restored," writes John Nichols in The Nation. "That's a given. The decision in December by the Federal Communications Commission to abolish the First Amendment of the Internet was, in the words of dissenting commissioner Jessica Rosenworcel, 'not good for consumers. Not good for businesses. Not good for anyone who connects and creates online. Not good for the democratizing force that depends on openness to thrive.'
"So, yes, net neutrality must be renewed. But how? Ideally, Congress would pass legislation reversing the FCC's decision, or a federal court order would overturn it. But that could take time—years, perhaps—and if we've learned anything about the digital age, it's that the future doesn't wait for Washington to catch up.
"So the pressure is now on state officials to take the lead in restoring a free and open Internet. Democratic governors and state legislators, by and large, get this. But like most of their partisan counterparts in Washington, Republicans in the states continue to position themselves on the wrong side of the issue. As errand boys for the corporations that would sacrifice open access on the altar of rank profiteering, Republican governors have already benefited from the money lavished on them and on the Republican Governors Association by the telecommunications conglomerates that hope to subdivide the Internet. …
Net Neutrality Defenders Issue Alert as Telecom Giants Ready to 'Sic Army of Expensive Lawyers' on States
Reprinted from Common Dreams by Jake Johnson on March 27, 2018.
Underscoring the importance of protecting net neutrality at the national level rather than relying entirely on state-led efforts, Verizon, AT&T, and other massive telecom companies are threatening to "aggressively challenge" states and municipalities that attempt to establish their own open internet protections in the wake of the GOP-controlled FCC's vote to repeal net neutrality last December.
In a blog post on Monday, Jonathan Spalter of USTelecom—a lobbying group chaired by executives of large telecom companies—argued against state-level net neutrality laws on the grounds that the US needs "one consistent set of national and permanent consumer protections."
But as Ars Technica's Jon Brodkin notes, Spalter conveniently ignores the fact that "the US did have a nationwide net neutrality standard that prohibited ISPs from blocking, throttling, or prioritizing Internet content in exchange for payment," and "that standard was bitterly opposed by USTelecom and other broadband industry groups." …