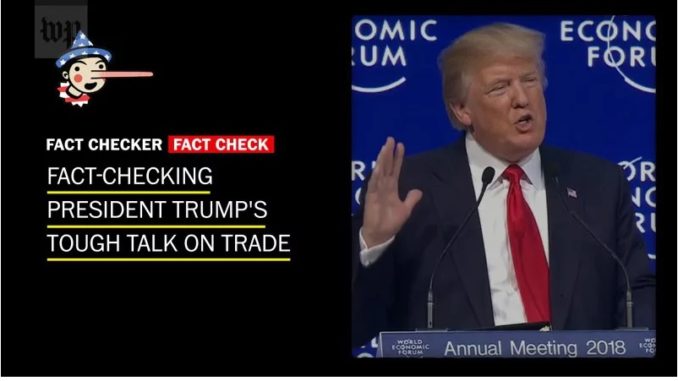 Reprinted from The Washington Post by Salvador Rizzo on March 26, 2018.
"We've lost, over a fairly short period of time, 60,000 factories in our country – closed, shuttered, gone. Six million jobs, at least, gone," said President Donald Trump, in remarks at the White House announcing tariffs on Chinese imports, March 22, 2018. …
Census figures show 59,794 manufacturing establishments closed in the United States from 2001 through 2015, erasing 4.3 million jobs. Data from the Bureau of Labor Statistics show a 4.7 million job loss in the manufacturing industry over the same period.
Trump is using an accurate number for factory closures since China joined the WTO, but he's off by at least 1.3 million with his estimate for the resulting job losses. …
"It's certainly not the case that all of US manufacturing job loss after 2001 is due to China's WTO accession," said David Autor, an economist at the Massachusetts Institute of Technology. "But conservatively, 40 percent of the decline between 2001 and 2007 can be attributed to that source." …