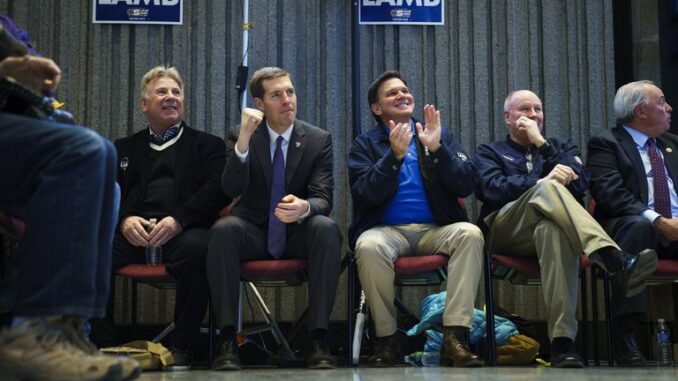 Reprinted from The New York Times by Trip Gabriel on March 11, 2018.
If Conor Lamb scores a stunning upset in the special congressional election on Tuesday deep in Trump country in southwest Pennsylvania, he is clear about who should get the credit.
"You've been the heart and soul of this campaign," Lamb told a rally of union steelworkers at their Pittsburgh headquarters. He noted that a statue of their union's first president stands in a Catholic church near his suburban home, because "that's how we feel about our unions."
Organized labor has gone all in for Lamb, the Democratic candidate in the 18th District House race. Union activists have been knocking on members' doors, standing at the gates of steel mills, and generally trying to claw back votes from 2016, when Hillary Clinton failed to connect with blue-collar voters across the industrial Midwest.
Win or lose — polls suggest Lamb is in a dead heat in a district that President Trump won by about 20 percentage points — the lessons from his kitchen-table campaign will resonate throughout the heartland in November. Democrats will be defending vulnerable Senate seats and trying to pick up House districts and governors' mansions in Pennsylvania, Ohio and other states where Mrs. Clinton fell short. …