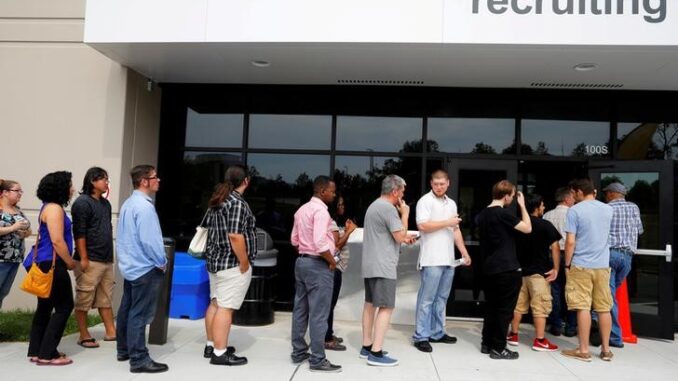 Reprinted from The New York Times by Reuters on March 8, 2018.
The number of Americans filing for unemployment benefits rebounded last week from a more than 48-year low, but the trend continued to point to robust labor market conditions.
That was underscored by other data on Thursday showing job cuts announced by US-based employers fell 20 percent in February. Federal Reserve officials consider the labor market to be near or a little beyond full employment. The tight jobs market is seen boosting wage growth and spurring inflation.
"The well looks increasingly dry to many companies seeking skilled workers, and time will tell whether the lack of labor will slow the overall economy in future months," said Chris Rupkey, chief economist at MUFG in New York.
Initial claims for state unemployment benefits increased by 21,000 to a seasonally adjusted 231,000 for the week ended March 3, the Labor Department said. Claims dropped to 210,000 in the prior week, which was the lowest level since December 1969. …