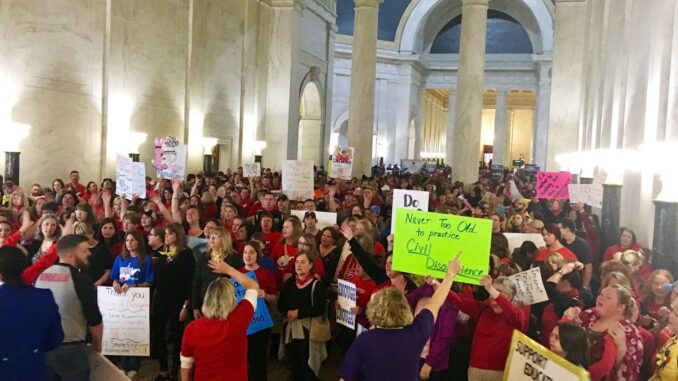 Reprinted from The Washington Post by John Raby and Michael Virtanen on March 1, 2018.
Many West Virginia public school students were at loose ends again Friday, with their classrooms closed for a seventh straight class day as teachers fought for pay raises.
The state Senate's Republican majority refused Thursday to take up legislation to give them a 5 percent pay raise after four years without one. The Republican-controlled House passed it 98-1 on Wednesday night.
According to union officials, members were upset by the Senate and its leader's comments and would stay out of work. …