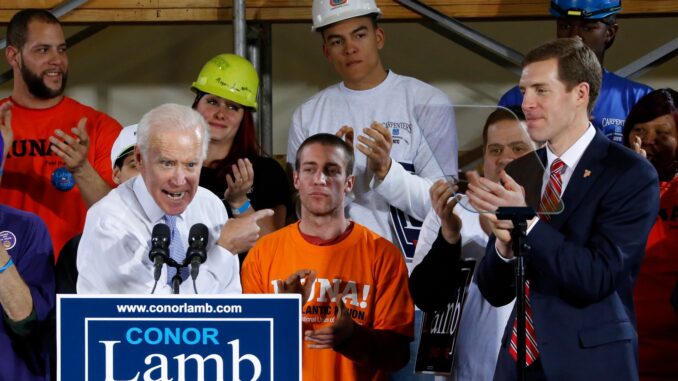 Reprinted from The Washington Post by Karen Tumulty on March 9, 2018.
The surprisingly close special election to fill a vacant House seat in this Pittsburgh-area district is shaping up to be a test of whether organized labor can regain its relevance — in electoral politics, and with its own declining membership.
Unions have gone all-in for charismatic Democratic newcomer Conor Lamb, a 33-year-old former Marine officer and federal prosecutor, who has been running roughly even in the polls. Pennsylvania's 18th District has not been held by a Democrat since 2002 and went for Donald Trump by nearly 20 points in 2016.
"The unions were the first ones to believe in me," Lamb says. "Most of my initial fundraising was from the unions."
The district's previous congressman, Tim Murphy, who resigned in October amid an adultery scandal, was one of the rare Republicans on the Hill on cordial terms with labor. Democrats did not even bother to run anyone against him in 2014 and 2016. …