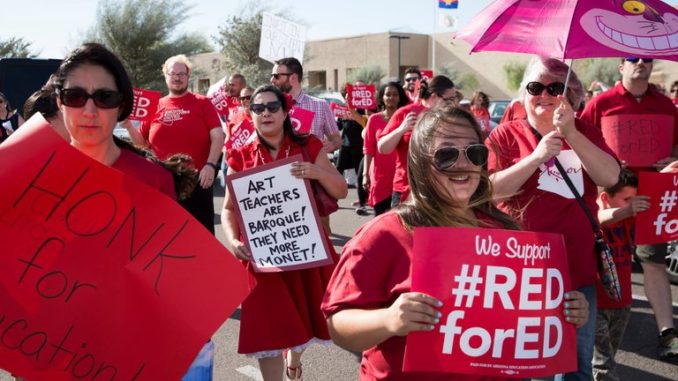 Reprinted from The New York Times by Dana Goldstein on April 20, 2018.
Arizona educators voted late Thursday in favor of a statewide walkout, as teacher protests over low pay and school funding continued to sweep across the United States.
The spread of the protests to Arizona from West Virginia, Oklahoma and Kentucky, all Republican-dominated states with weak public sector unions, signaled the depth of frustration from teachers and parents over years of education budget cuts.
The movement first arose in West Virginia, where teachers walked off the job in February, winning a $2,000 raise. In Oklahoma, the threat of a walkout garnered a $6,000 raise for teachers, but they still picketed the Capitol for nine days, calling for additional school funding that mostly did not come. In Kentucky, teachers have rallied outside the State Capitol to protest changes to their pension plans and to demand more money for schools. …