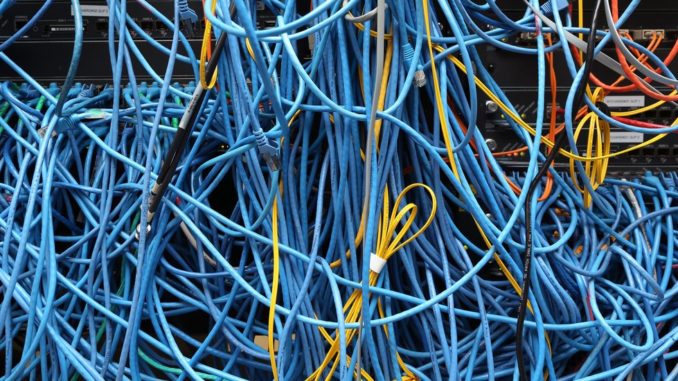 Reprinted from Digital Music News by Paul Resnikoff on April 17, 2018.
It would be the strongest and most far-reaching net neutrality law in the nation.  Accordingly, telecommunications companies and mega-ISPs like Comcast are fighting it tooth-and-nail.
So far, those efforts aren't working.  Just this afternoon, SB 822 passed the Senate Energy, Utilities, and Communications Committee.  The bill survived with few changes or markups, despite heavy lobbying against it.  Now, the state's Senate Judiciary Committee is scheduled to vote on the measure.
The latest version of the bill can be referenced here.
The passage was hardly guaranteed, despite an outcry of support from California businesses, advocacy groups, and citizens.  "ISPs did everything in their power to try to stop this bill, but even their army of lobbyists was no match for California residents who used the internet to mobilize," emailed Evan Greer, deputy director of Fight for the Future, a group fighting to restore net neutrality in America. …
F.C.C. Chairman Pushes Sweeping Changes to Net Neutrality Rules
… Net Neutrality rules were intended to ensure an open internet, meaning that no content could be blocked by broadband providers and that the internet would not be divided into pay-to-play fast lanes for internet and media companies that can afford it and slow lanes for everyone else. …
What Net Neutrality Rules Say
… The open Internet drives the American economy and serves, every day, as a critical tool for America's citizens to conduct commerce, communicate, educate, entertain, and engage in the world around them. The benefits of an open Internet are undisputed. But it must remain open: open for commerce, innovation, and speech; open for consumers and for the innovation created by applications developers and content companies; and open for expansion and investment by America's broadband providers. For over a decade, the commission has been committed to protecting and promoting an open Internet. …