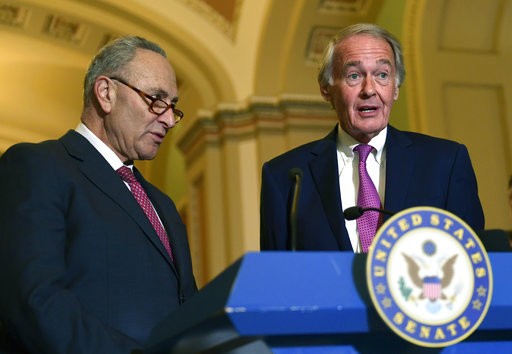 Reprinted from Common Dreams by Andrea Germanos on April 30, 2018.
With their sights firmly set on restoring the protections the Republican-controlled FCC repealed, advocates for net neutrality on Monday announced a new campaign to get senators' phones ringing off the hook with constituents demanding the lawmakers save the open internet before time runs out.
"Every internet user, every startup, every small business—the internet must come together to sound the alarm and save net neutrality," said Evan Greer, deputy director of Fight for the Future, in a statement announcing the protest.
The "Red Alert for Net Neutrality"—an effort organized by Fight for the Future, Demand Progress, and Free Press Action Fund—will start May 9. That's the date when Senate Democrats will file a petition to force a vote on a Congressional Review Act (CRA) resolution to overturn the FCC's net neutrality repeal. US Senator Ed Markey (D-Massachusetts), who introduced the resolution, announced the development on Twitter …