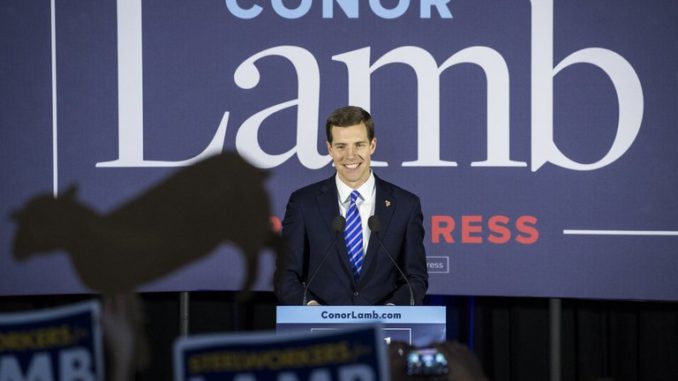 Reprinted from Bloomberg News by Tyrone Richardson on April 20, 2018.
Newly sworn-in Democratic Representative Conor Lamb began his speech before hundreds of union members at the North America's Building Trades Unions convention by mentioning some unions who rallied for him on the campaign trail.
"I would not be standing here right now if it wasn't for you and your members and the incredible support," Lamb said as the audience at the NABTU conference in Washington broke out in applause.
The 33-year-old former federal prosecutor and Marine won a special election in March to represent a long-standing GOP-leaning congressional district in Western Pennsylvania. Lamb stands to be a poster-child of sorts for labor unions seeking political strategies to get their preferred candidates elected in the upcoming midterm elections. …