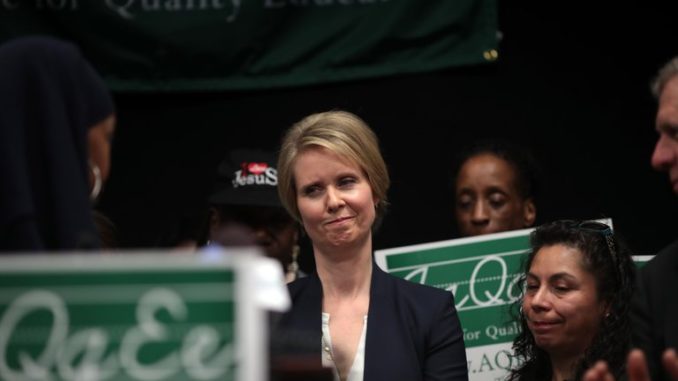 Reprinted from The New York Times by Jesse McKinley on April 14, 2018.
After days of political hardball by her incumbent rival, Cynthia Nixon received the hearty endorsement of some of New York's most progressive voters on Saturday, as the Working Families Party threw its support behind her insurgent, and uphill, primary challenge to Governor Andrew Cuomo.
There was little drama in the decision itself: Cuomo dropped out of the running on Friday after it became apparent that the Working Families Party, a small but influential group, was likely to endorse Nixon.
But the vote was both a milestone in Nixon's nascent campaign to become the Democratic nominee for governor and a confirmation of a deepening philosophical and political fissure in New York's liberal electorate. …
Flexing Their Support for Cuomo, Key Unions Leave Working Families Party
Reprinted from The New York Times by Shane Goldmacher and Jesse McKinley on April 13, 2018.
Faced with defections from liberal supporters, Governor Andrew Cuomo and his labor allies are striking back, threatening to sabotage a progressive third party for potentially giving its ballot line to his Democratic rival, Cynthia Nixon.
Two powerful unions allied with Cuomo announced on Friday that they were withdrawing from the Working Families Party, a small but influential alliance of labor unions and progressive activists.
Other labor leaders aligned with the governor have threatened to create a competing new labor party of their own, as Cuomo has himself urged labor leaders to stop giving money to liberal community groups backing Nixon. …