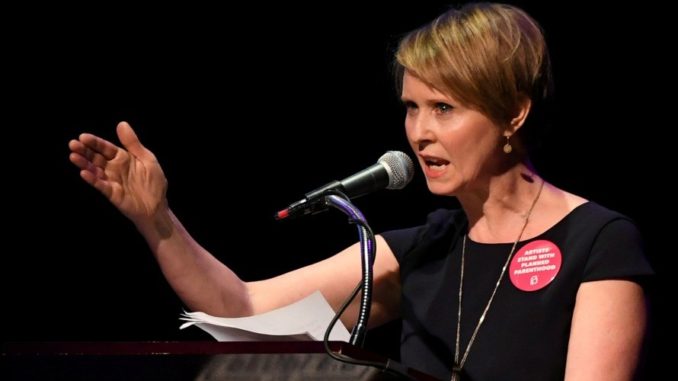 Reprinted from Common Dreams by Jon Queally on April 21, 2018.
Challenging Democratic New York Governor Andrew Cuomo from the left, Cynthia Nixon received a ringing endorsement from one of the nation's most respected climate action groups on Friday just after she unveiled a far-reaching plan to make sure the state is doing everything possible to transition off fossil fuels and towards a more sustainable and just energy future.
"We need to make a bold commitment to invest in renewable energy, one that will get us off fossil fuels completely and provide thousands of new jobs — especially in the communities most impacted by pollution and climate change," Nixon said as she announced her Climate just platform.
"We must transition from an economy based in toxic carbon emissions toward an economy that protects workers, our communities, and our planet," she added. "It won't be easy. But we don't have a choice." …